UniSafe™
The springless, passive safety device for pre-fillable syringes.
Easy to Use
Remove the needle shield and insert needle into the skin at the injection site
Fully depress the plunger to evacuate the drug in the same way as a normal pre-filled syringe. Remove the device from the injection site and dispose in a sharps container.
Specification
| | |
| --- | --- |
| Disposable | |
| Passive needle safety | |
| Standard glass syringe | |
| Syringe type | Glass pre-filled syringe |
| Reusable Auto-injector solution | |
| Fixed dose | |
| Subcutaneous | |
| Manual activation | |
| Needle hidden after injection | |
| Visual and tactile end of dose indication | |
| High volume manufacture and assembly | |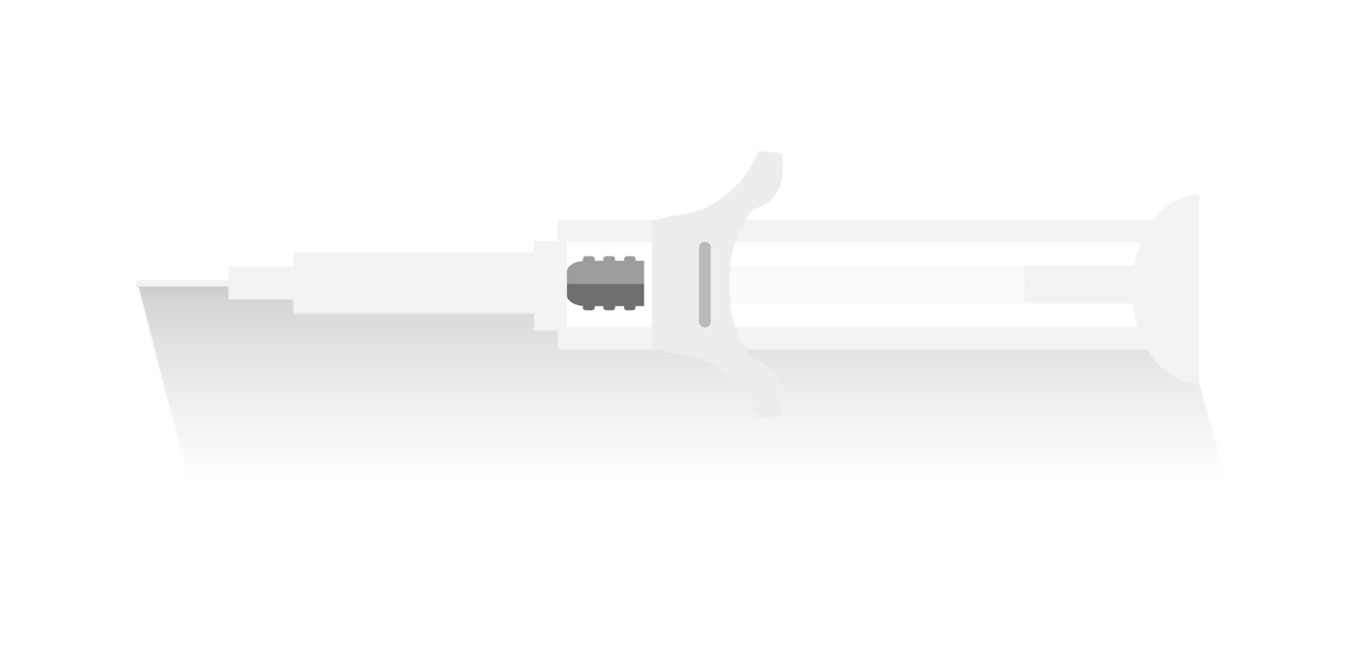 1
REDUCED RISK
No compromise to sterility in assembly – plunger does not touch the bung.
2
COMFORT
Large, ergonomic plunger head and a smooth, integrated finger flange, resulting in an integrated look and feel.
3
SIMPLE 2-STEP FINAL ASSEMBLY
Final assembly process is simple and outside of the sterile filling area.
4
USER CONFIDENCE
Syringe barrel is unobscured, allowing the user to check the contents of the syringe, and to confirm the full dose has been delivered.
5
PASSIVE SAFETY 
Passive needle retraction means that the device is safe as soon as the plunger is fully depressed.
6
RELIABILITY
Prevention of accidental activation e.g. in transit.
7
COST EFFECTIVE
Designed to work with standard, pre-filled syringes which means no change to existing primary container and minimises training costs.
8
SECURE PLUNGER
Plunger cannot detach when removing the RNS.