Autoject® Micro
Autoject® platforms
A disposable auto-injector with automatic needle insertion in a compact body.
Remove the needle shield and insert needle into the skin at the injection site
Fully depress the plunger to evacuate the drug in the same way as a normal pre-filled syringe
The needle then retracts and is locked into the device
Specification
| | |
| --- | --- |
| Disposable | |
| True auto-insertion | |
| Needle hidden before injection | |
| Safety lock to prevent accidental activation | |
| End-of-dose indication | |
| Needle shield removal feature | |
| Fixed dose | |
| Syringe type | Glass pre-filled syringe |
| Subcutaneous | |
Click on the +numbered icons to discover more about the device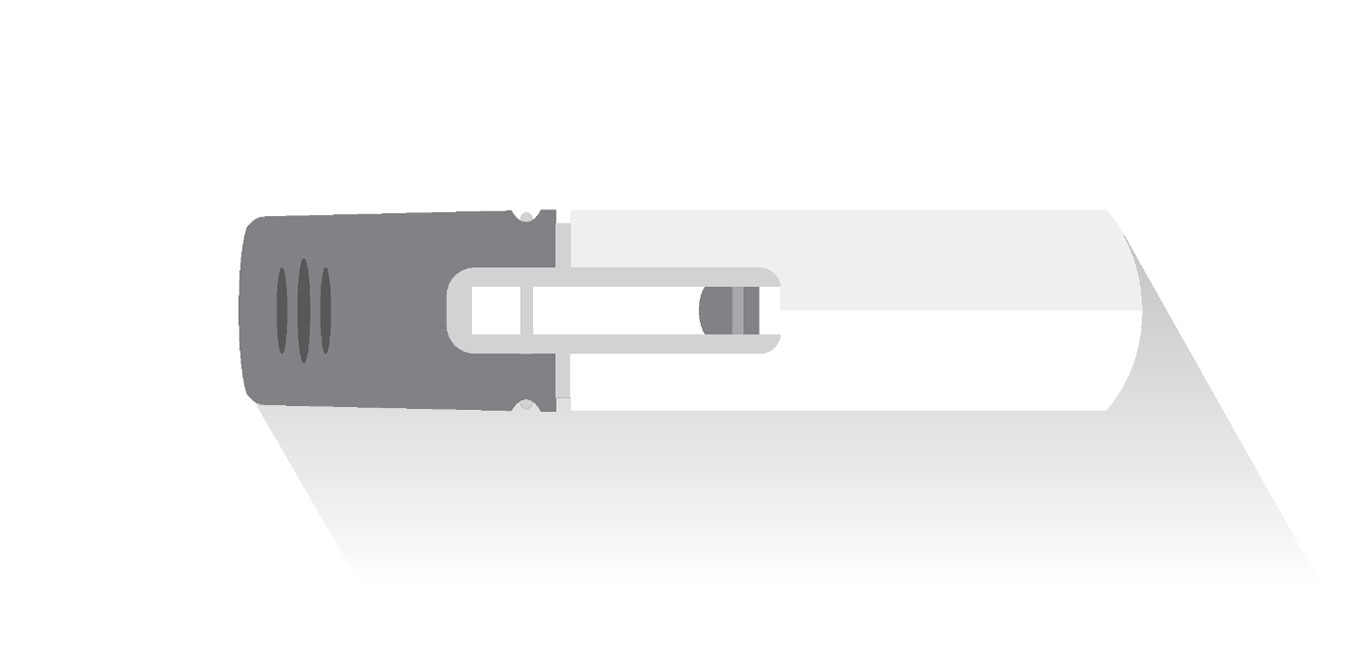 1
COMFORT
Ergonomic oval design, with large grip detail on the cap.
2
PRACTICAL
Convenient size for storage and portability.
3
EASE OF USE
Auto-insertion; needle is inserted and dose delivered at the touch of a button, with audible and visual feedback at the start and end of dose.
4
SAFETY
Protective cap and locking mechanism prevent accidental activation. Needle is hidden before and after use with Sharps Injury Prevention.

5
INTUITIVE
Use as a press-button or pressure-activated device. The activation button appears when device is unlocked and ready to use.
6
CONFIDENCE
Concealed needle to reduce injection anxiety plus large viewing window for easy viewing of syringe.