Unifine® Pentips®
Unifine® Pentips® - A quality pen needle for every patient
Unifine® Pentips® is a range of pen needles developed to provide patients with a comfortable injection experience. Fifty-seven percent of people with Type 1 and Type 2 diabetes intentionally skip insulin injections and a key factor is the fear of pain¹.
Unifine® pen needles are designed for a comfortable injection experience.
Unifine® Pentips®  are developed for patients comfort focusing on the following areas:
Three bevelled needle tips designed to reduce penetration force
Thin wall technology needles designed for improved drug flow, for a low delivery force
Anti-coring treatment at the rear of the needle for clean piercing of the drug cartridge with no fragmentation for effective drug delivery.
Advance silicone designed for a lower glide force for a gentle injection experience – Reducing friction between the needle and patients' skin, for smoother entry and removal of the needle.
Unifine® Pentips® are compatible with all major diabetes medication pens.
Specification – Unifine® Pentips®
| | | | | | |
| --- | --- | --- | --- | --- | --- |
| Needle length | 4mm | 5mm | 6mm | 8mm | 12mm |
| Needle Gauge | 32G 33G | 30 31G | 31G | 31G | 29G |
¹Basal thumb arthritis, Richard Dias, Jeevan Chandrasenan, Vaikunthan Rajaratnam, Frank D Burke. Postgrad Med J 2007;83:40-43. Doi: 10.1136/pgmj.046300
Click on the +numbered icons to discover more about the device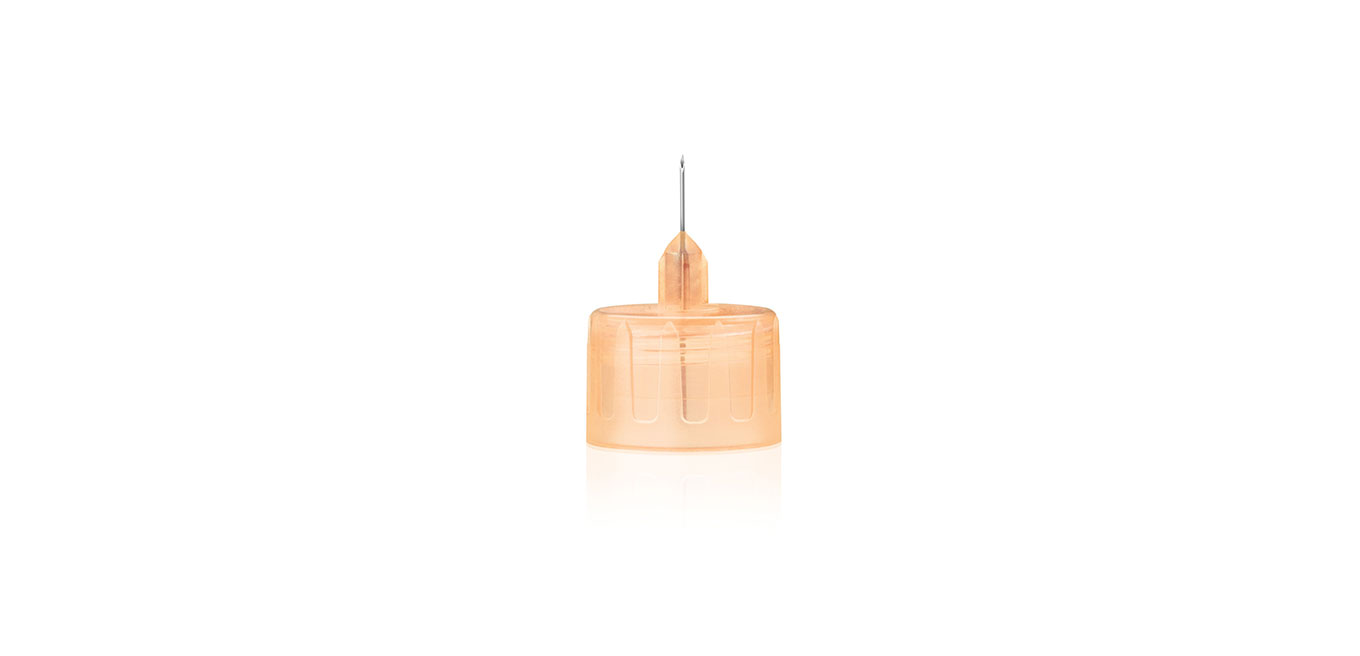 1
UNIFINE® PENTIPS®
Ergonomic design for improved grip and control.