UniSafe®
Available Now
A springless, passive safety device for 1mL pre-filled syringes, designed for simple assembly and use.
Simple 2-step final assembly
Secure plunger prevents removal, spillage and repeat use
User confidence with an unobscured syringe barrel for full dose visibility
Prevention of accidental activation
Passive needle retraction and complete shielding
Intuitive to use – same injection technique as pre-filled syringe
Specification
Passive needle safety
Passive retracting needle
Primary container/ syringe type
Standard glass cropped (cut) flange
Syringe size
1.0mL long staked needle
Fill volume
0.2mL-1.0mL
Needle type and gauge
TW 29G
Needle insertion depth (subcutaneous)
12.7mm (0.5inch) staked needle
Needle shield type
Rigid needle shield
Feasible injection angle
45°, 90°
Viscosity range
Up to 25cP 0.5″ 27G TW needle*
Up to 20cP 0.5″ 29G TW needle*
Dose visibility
Unobscured syringe barrel
Disassembly/ Plunger removal force
144N
Weight – Sub assembly & safety shroud
5.4g
Colours standard (finger flanges)
12 including white
Options
Coloured & extended finger flanges
*Dependant on temperature and injection time
Click on the +numbered icons to discover more about the device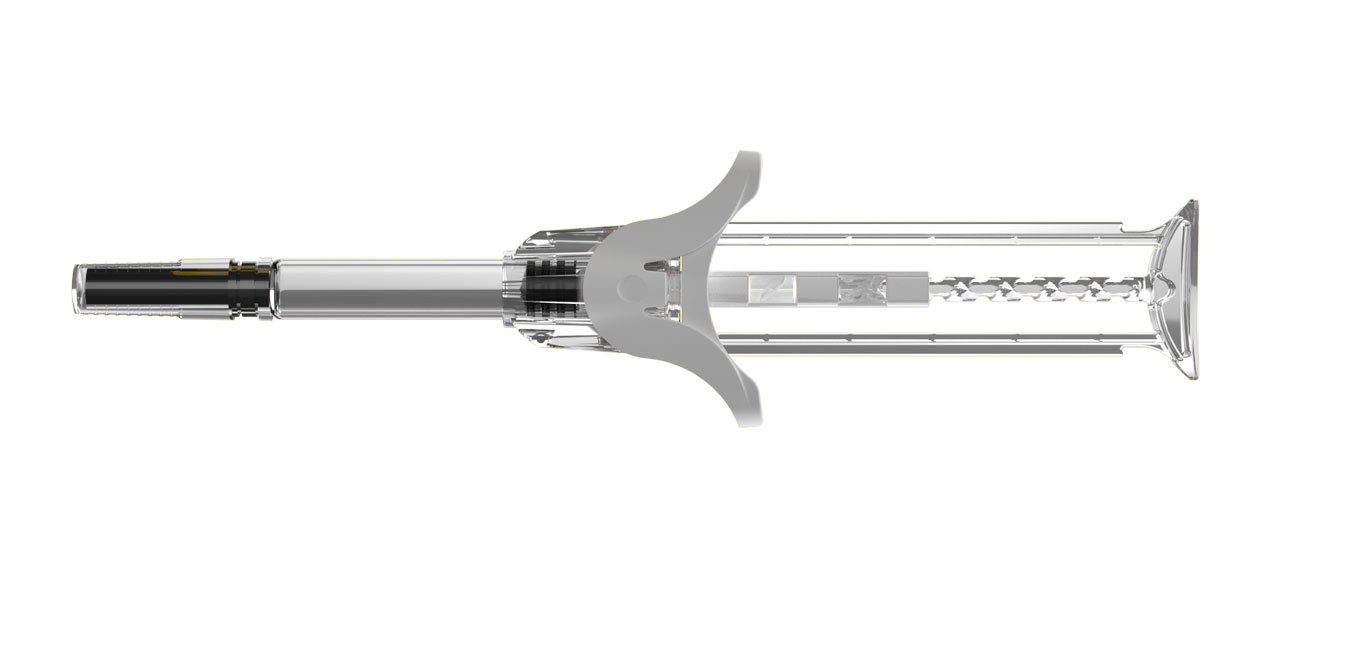 1
REDUCED RISK
No compromise to sterility in assembly – plunger does not touch the bung.
2
COMFORT
Large, ergonomic plunger head and a smooth, integrated finger flange, resulting in an integrated look and feel.
3
SIMPLE 2-STEP FINAL ASSEMBLY
Final assembly process is simple and outside of the sterile filling area.
4
USER CONFIDENCE
Syringe barrel is unobscured, allowing the user to check the contents of the syringe, and to confirm the full dose has been delivered.
5
PASSIVE SAFETY 
Passive needle retraction means that the device is safe as soon as the plunger is fully depressed.
6
RELIABILITY
Prevention of accidental activation e.g. in transit.
7
COST EFFECTIVE
Designed to work with standard, pre-filled syringes which means no change to existing primary container and minimises training costs.
8
SECURE PLUNGER
Plunger cannot detach when removing the RNS.