UniSafe® 1mL & 2.25mL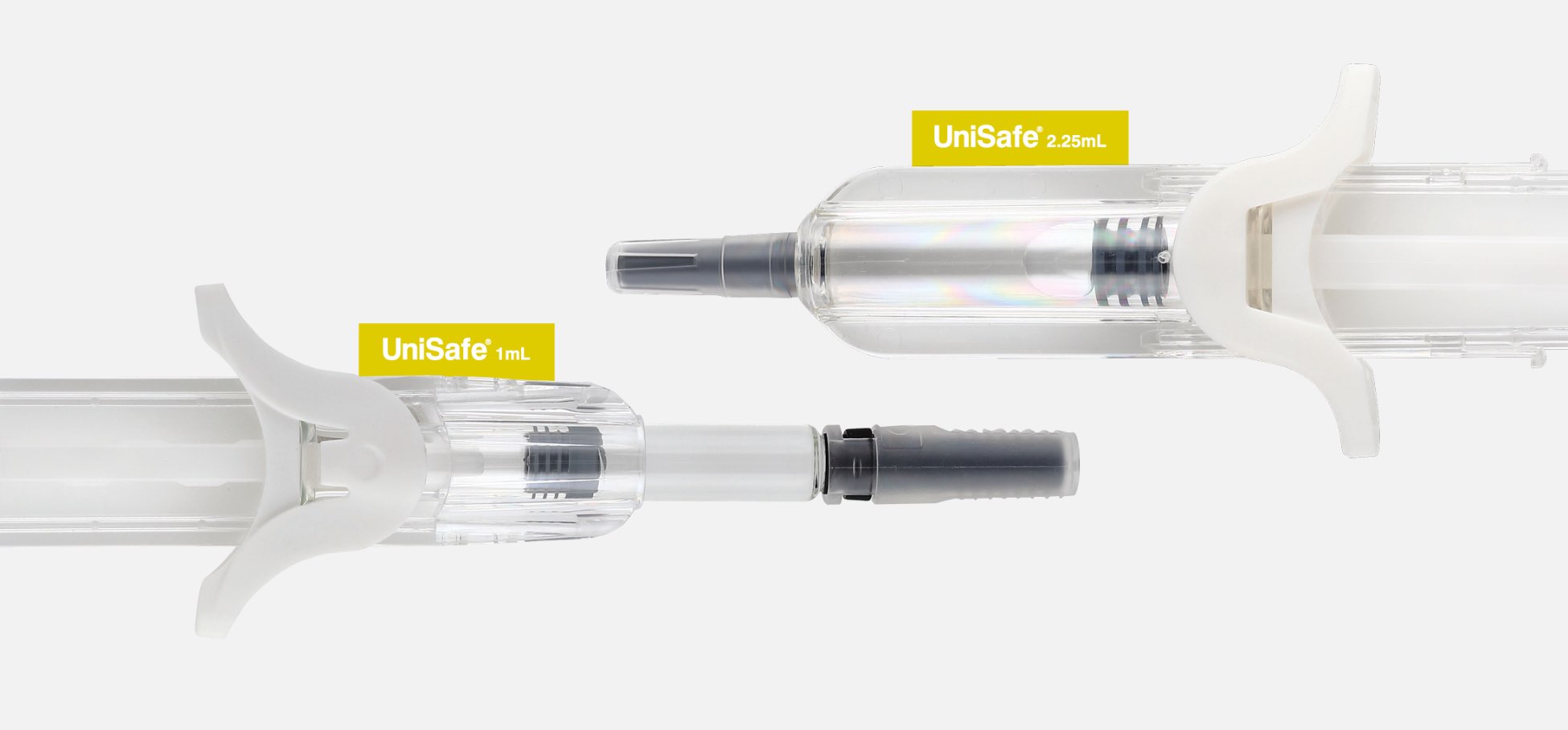 Benefits of safety devices with a secure, integrated plunger
Pharmaceutical companies and healthcare providers all over the world are facing changing market dynamics emphasized by the pandemic. With a growth in self- treatment the safety and confidence of patients is increasingly considered a high priority for effective drug delivery. The result is a major focus on the design, production and use of injection devices with safety features.
Such devices can enhance the patient experience and may generate a greater adherence to treatment, while bringing long term economic benefits to the healthcare system by enabling patients to treat themselves in a safer and more effective way in their home environment.
Owen Mumford Pharmaceutical Services has developed UniSafe® 1mL & 2.25mL safety devices for pre-filled syringes. The unique design of these safety devices includes a fully integrated and secure plunger, which is fixed 2mm away from the syringe stopper.
This integrated plunger design brings a range of benefits.
Ease of use
Both UniSafe® 1mL & 2.25mL devices can be used intuitively in the same way as a conventional pre-filled syringe. The large, ergonomically designed rear plunger head and smooth, integrated finger flange makes injection easier, helping the patient to control the amount of pressure needed for the time required to deliver the medication.
Optional extended finger flanges for patients with strength and dexterity impairment are also available for the UniSafe 1mL®. This ensures end-users can use the device confidently and intuitively, regardless of hand size or grip strength, making the device suitable for almost all patient types.
Preventing waste
A key requirement for effective safety devices is that they should prevent the syringe plunger from being removed from the rear of the device. Removal of the plunger can lead to drug leakage, which could result in missed or incomplete injections. Removable plungers also present an increased risk of tampering or re-use of devices intended for single use only.
UniSafe® syringes feature an integrated syringe plunger which is specifically designed to resist easy removal – for instance, when the device is taken out of the packaging – which helps to prevent the drug from accidentally escaping. This feature also helps to ensure that the full dosage is administered, the device is protected from tampering, and there is no risk of repeat use.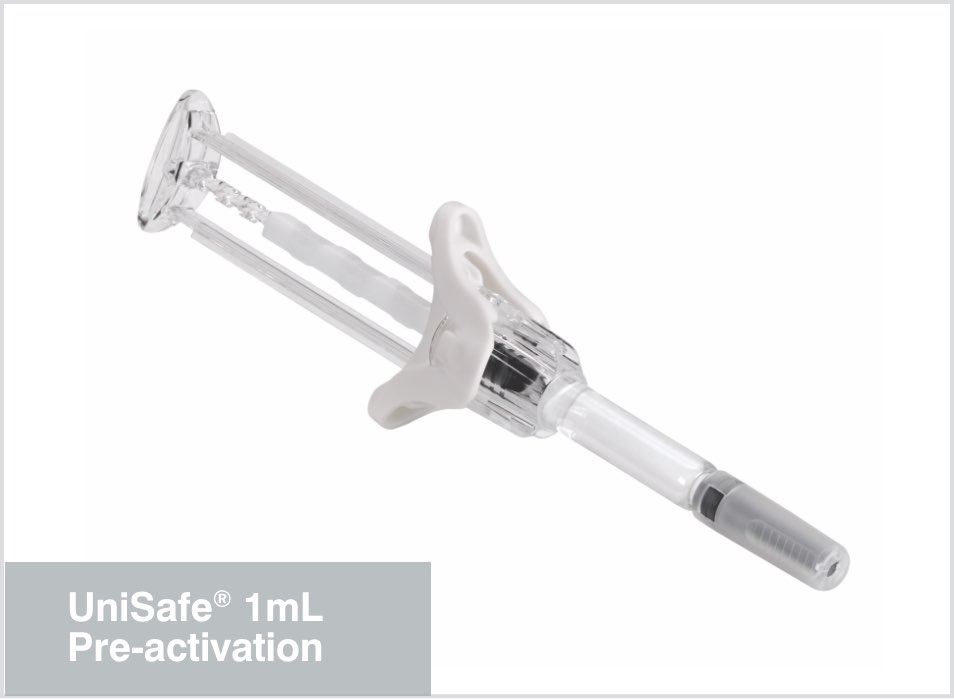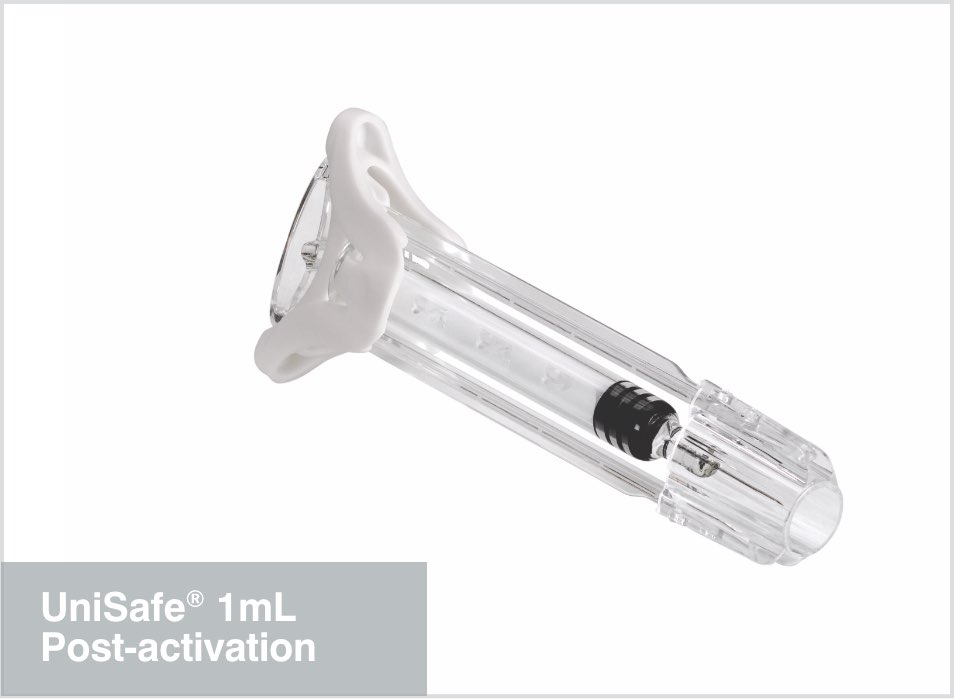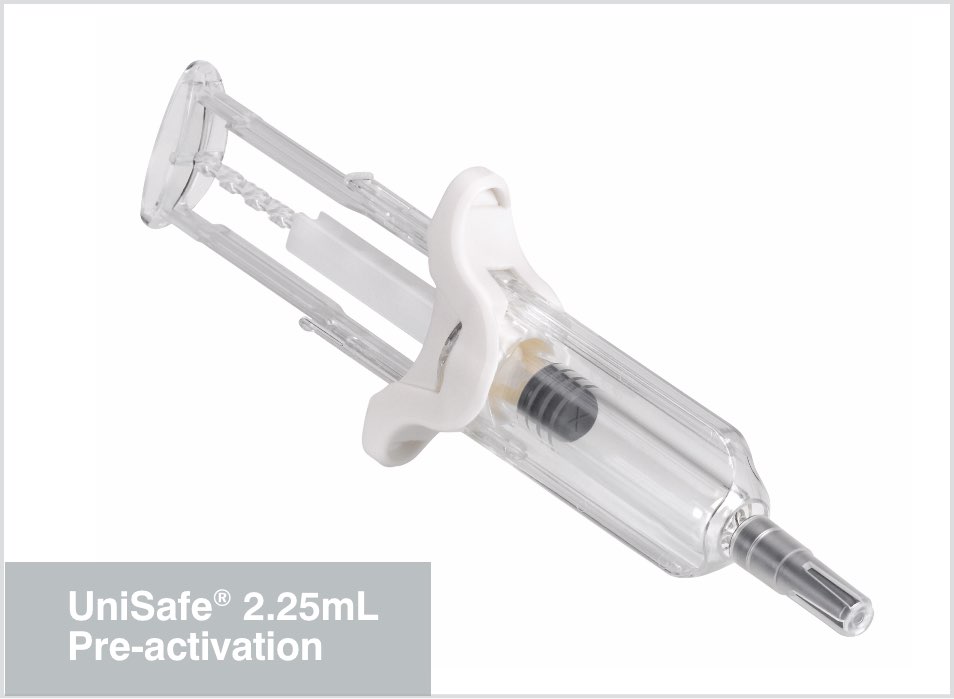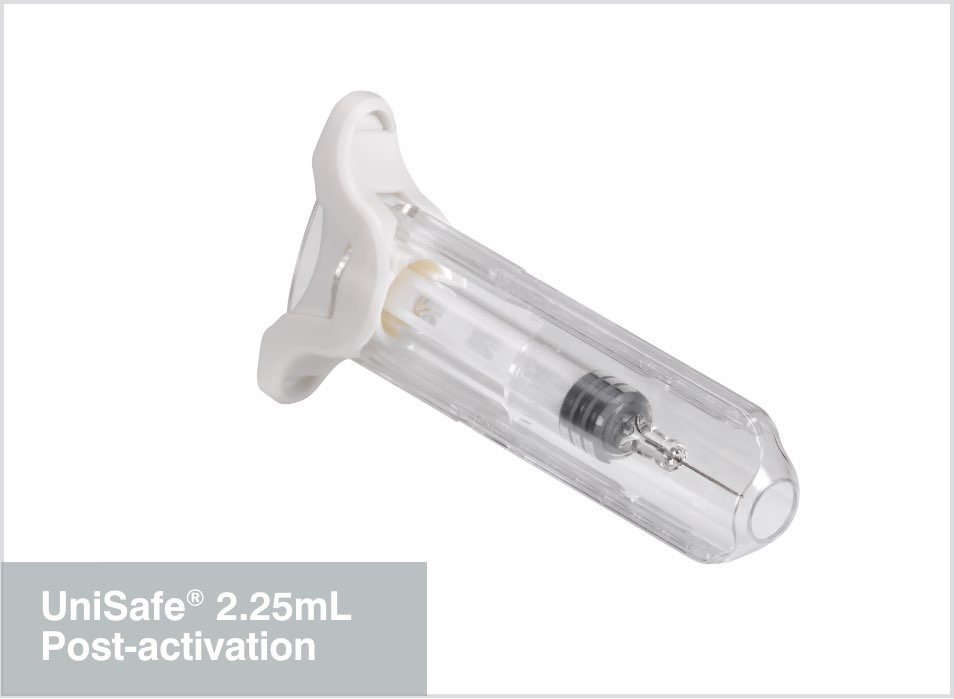 Uncompromised sterility
With a minimal number of components, the integrated design of UniSafe® simplifies the final assembly process. There is no compromise to sterility during product assembly because the plunger rod does not need to be screwed into the stopper. This means that final assembly of the devices can be completed outside the sterile syringe-filling area.
Reassurance for users
The integrated and streamlined design is also considered more reassuring, giving patients and healthcare professionals more confidence when it comes to using the device. In a study conducted by an independent research group, 82 percent of nurses agreed their patients would find UniSafe® intuitive to use, while 83 percent of patients agreed they would feel confident using the device.i
Footnotes
i. Owen Mumford Pharmaceutical Services Market Research Report 2016. N=90 (patients and healthcare professionals)