Q&A with Darren Mansell, Regulatory Affairs Manager
September 2020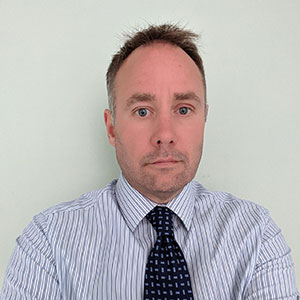 We have been talking to Darren Mansell, our Regulatory Affairs Manager. Darren has worked with us for over 14 years and is integral in ensuring our products meet regulatory requirements. It has been incredible to see Darren and his team rising to the new challenges we have faced during the pandemic.
What does your role entail?
A key part of my role is ensuring our products meet regulatory requirements to facilitate compliance and sales in worldwide markets. We also have our eyes on the horizon to ensure we are informed and ready to adapt to any future changes in requirements.
With Brexit and the Medical Device Regulation 2017/745 (MDR) coming into effect, it is a very busy time in Regulatory Affairs. We are working in a cross-functional team with colleagues from Operations, R&D and our sales teams, to deliver new and existing drug delivery and diagnostic products to our customers.
With the upcoming changes in regulations, we are taking the opportunity to review and challenge how we do things in Regulatory Affairs, to ensure we can maintain compliance and be as efficient as possible in delivering to our internal and external customers.
How are you supporting our customers during this pandemic?
Maintaining regulatory compliance and supporting customers while working from home has been a challenge, but one that the Regulatory Affairs team has risen to. During the pandemic, we have supported a remote Notified Body surveillance audit, multiple registrations for medical devices, and customer enquiries for regulatory support for some of our new products, such as safety syringes.
What excites you most about the future for Owen Mumford Pharmaceutical Services?
With the new regulations and the development of new products, it is a challenging and exciting time to be working at Owen Mumford. Some of the new products include us developing and expanding our support into new markets or developing strategies to meet new requirements in existing markets. This is enabling Regulatory Affairs and the Pharmaceutical Services team to showcase our skills and expertise as a leading worldwide manufacturer of drug delivery solutions.