UniSafe® 1mL & 2.25mL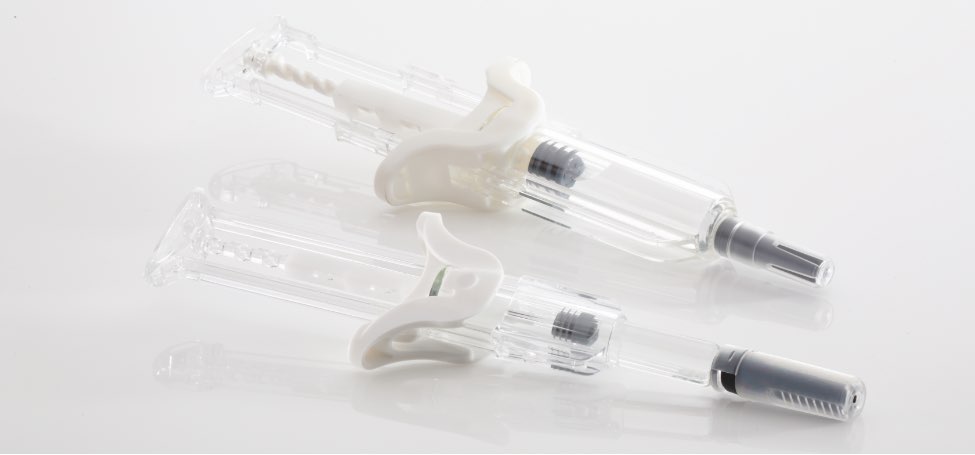 The benefits of spring-free safety devices for pre-filled syringes
With more and more biological therapies being used to treat chronic conditions, having reliable and intuitive drug delivery devices is a must for pharmaceutical companies, healthcare workers and ultimately, patients.
Subcutaneous administration of biologics, where possible, is a preferable option compared to intravenous administration, especially as it allows patients to administer their own treatment at home, reducing pressure on hospital staff and services. However, challenges with some biologics designed for subcutaneous delivery are caused by higher viscosity formulations, and the need to deliver volumes greater than 1mL.
Safety devices for pre-filled syringes currently on the market are typically designed with an internal spring to enable activation of the safety mechanism. But the presence of a spring can cause additional challenges for the pharmaceutical industry, such as devices accidentally activating in transit.
That's why Owen Mumford Pharmaceutical Services has developed UniSafe® 1mL & 2.25mL safety devices for pre-filled syringes. Using a unique design, UniSafe® does not rely on an internal spring to retract the needle into the safety shroud which protects the patient during use.
This spring-free design is designed to bring a range of benefits.
Simple to manufacture
UniSafe® eliminates the need for a spring during the manufacturing process, reducing complexity and associated cost for pharmaceutical companies. With no spring, UniSafe® uses fewer components, making the final drug delivery device easier to manufacture.

No pre-activation
Internal springs used in some other safety devices for pre-filled syringes may cause them to accidentally activate during transit, or when they are removed from packaging prior to use. This can result in expensive drugs or biologics being wasted. The spring-free UniSafe® design prevents such accidental activation and leakage.
Easy to use
UniSafe® 1mL and 2.25mL are designed to be intuitive for patients and used in the same way as a conventional syringe with no additional user steps. Without a spring, the device's appearance is less complex and unintimidating, and therefore, more likely to be accepted and used by a wider range of patients.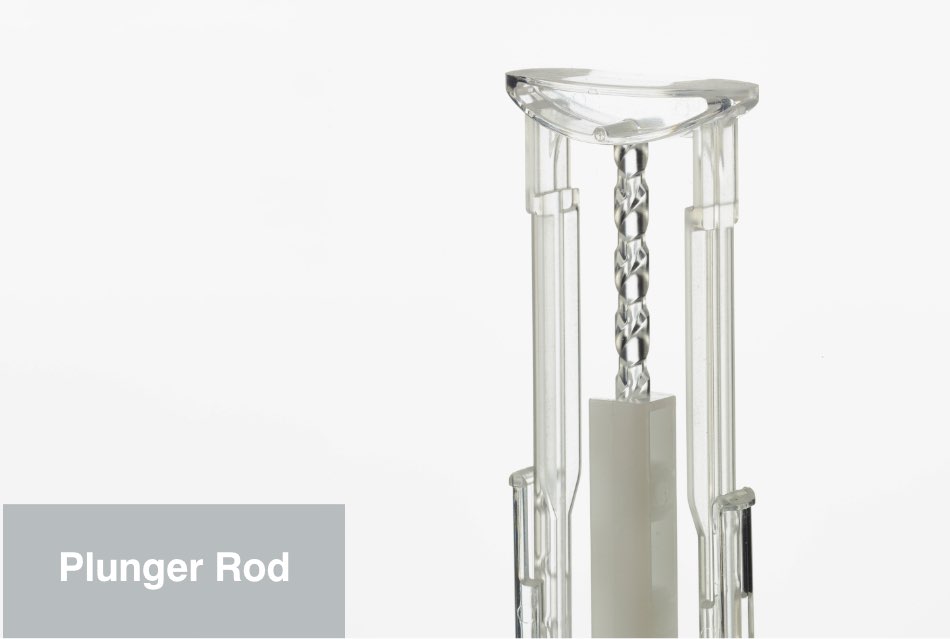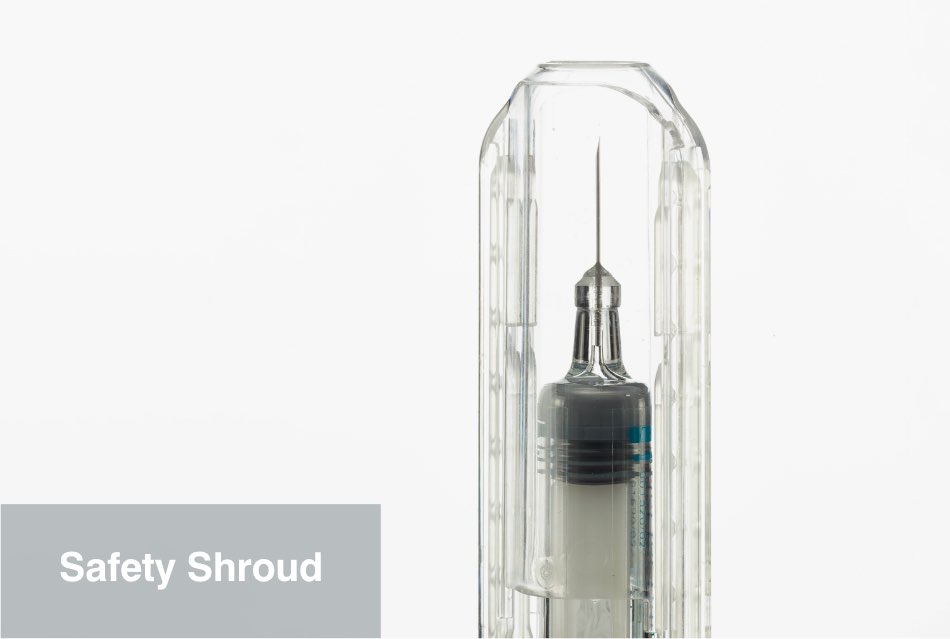 Full drug visibility
The spring-free design also gives patients a clearer, unobscured view of the syringe barrel before administration. With complete visibility, the patient can check for drug clarity prior to injection, and ensure the dosage has been fully delivered after the injection. This is an important factor, especially given the small doses of some biologics required for subcutaneous administration.
Simple to assemble
UniSafe®'s 1mL simple design comprises four moulded plastic components. With no springs under compression, devices are easy to assemble with the drug filled syringe to create the final combination product. This simplicity of the final product benefits pharmaceutical companies by increasing efficiencies in their manufacturing processes.
Increased sustainability
Omitting springs reduces the carbon footprint of the device. The manufacturing, processing and shipping of metals generates more emissions than polymers due to the higher density and higher temperatures required. Springless devices also have greater longevity. The UniSafe® 1mL, for instance, has a shelf life of three years.